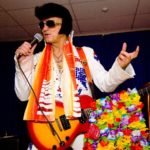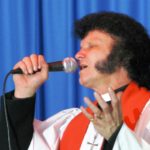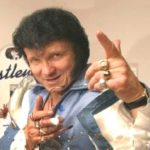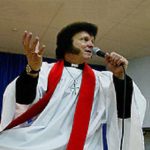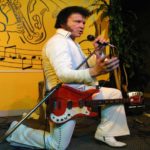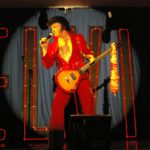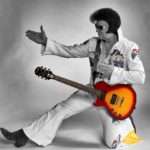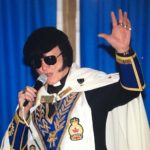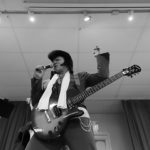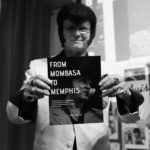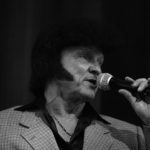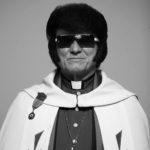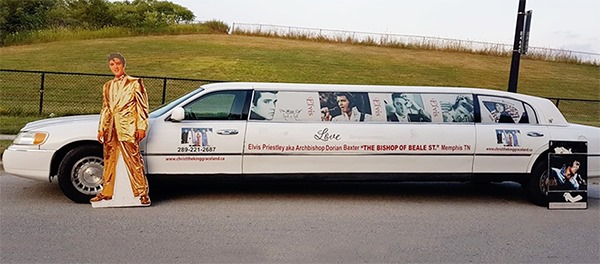 ---
Facebook
---
About
Born in Mombasa, Kenya, East Africa, on April 3, 1950, Dorian Baxter discovered the amazing musical talent of Elvis Presley on his 5th birthday in 1955 and it changed his life. Dorian moved to Canada in 1968 and was ordained into the Anglican Church of Canada on May 15, 1983, by Archbishop Lewis Garnsworthy. He was consecrated Archbishop of the Federation of Independent Anglican Churches of North America on March 9, 2003, by Bishop Christopher Jukes and Bishop Anthony Ouehand according to the Church of England's rite of apostolic succession. Dorian received his Bachelor's Degree from York University and his Master's Degree in Divinity from the University of Toronto. He has two daughters Rachel and Malaika.
Dorian Baxter is a much sought after Singer, Entertainer, and Motivational Speaker. Whether he speaks to an intimate gathering, or a crowd of 50,000, you are guaranteed an event full of humor and inspiration. Recognized by the creator of 'Legends in Live Concert', Johnny Stewart of Las Vegas, Nevada, as the #1 Elvis Tribute Artist in the world today that personifies the spiritual heart and soul of Elvis Presley, the King of Rock & Roll.
Elvis Preistley has enjoyed recognition world-wide appearing in many venues such as…
Mombasa, Kenya
Aberdeen, Scotland
Glasgow, Scotland
Montego Bay, Jamaica
Los Angeles, California
Reno, Nevada
Las Vegas, Nevada
Memphis, Tennessee
Sioux Falls, North Dakota
White Falls, Wisconsin
Orlando, Florida
Winnipeg, Manitoba
Toronto, Ontario
Kitchener, Ontario
Lindsay, Ontario
Collingwood, Ontario
Peterborough, Ontario
West Middlesex, Pennsylvania
Atlanta, Georgia
New Orleans, Louisiana
Victoria, British Columbia
Oklahoma City, Oklahoma
Houston, Texas
Elliot Lake, Ontario
Contact Archbishop Baxter to officiate Weddings, Renewal of Wedding Vow Ceremonies, Baptisms, Funerals, etc.
---
News
"Equal parts Entertainer, Activist Preacher and Motivational Speaker – Elvis Priestley 'does it his way!"
– CTV
"Elvis Priestley makes media history – appearing on over 5800 front pages of major newspapers globally, and over 900 second pages in a 24 hour period!"
– CNN
---
Awards
Keys to the City of West Middlesex, PA
Keys to the City of Memphis, TN
Honorary Member of the City Council, Memphis, TN
Honorary Sheriff of the City of Memphis, TN
Honorary Member of Senator Steve Cohen's Staff
Consecrated "The Archbishop of Beale Street"
---
Testimonials
Elvis has not died and gone to heaven. He has not left the building. He lives on, in Dorian Baxter, 'Elvis Priestley'. What a dynamic show-and a man of Amazing Grace!!
– Ken & Wendy Penchoff
Just wanted to let you know that Elvis is still the King! He put on an absolutely fabulous show. He was the ultimate performer. Not only was his impersonation dead on, he thrilled the audience with overflowing wit and charm. I am sure this will be the talk of the office for years to come. He has gained a whole new fan club.
– From the Thank You from a Dept. of Community & Social Services Event
---
Contact
To contact Archbishop Dorian Baxter a.k.a. Elvis Priestley:
Address
446 Pickering Cres.
Newmarket, ON L3Y SGS
Telephone
Office – 905-853-0316
Mobile – 289-221-2687
Email
elvis-priestley@rogers.com